Brice2010
Sergeant

April 22, 2019 at 8:13 pm
Post count: 28
Hey guys, just did jaina HM with the macro, and it was a success with 18.3k dps (so by far more in reallity with transition and all).
I'm 1st dps in all phase except phase 1 where a war could roll and get a few dps.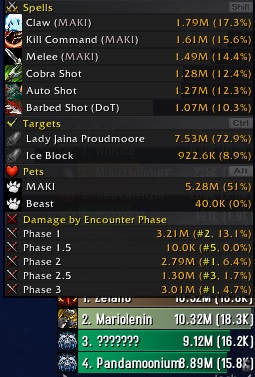 Just follow tips, and this could be you too! (i'm cleaning m+12 easy too).