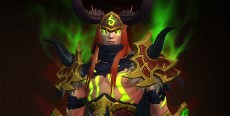 UPDATED 08-FEB-2021
Hey guys,
I've had a few requests for the updated version of my DH tank macro. So here it is. I'm currently maining DH tank, and this is the macro I'm using. It's working very well for me. Running it at 70ms with AHK.
Mitigation is not an issue, utilising Demon Spikes on cooldown. This macro also utilises my covenant ability (Kyrian). If you're not Kyrian then this would need to be changed out.
dKKkgaqEQQ1JsP9RCieHjKa6tOuSOeGzPsQ6wiu2frv)csnmvIJHIwgK8mQstdLCnQcBdc9nesJtf6CieRdbPbIsvher0cruEicQjcbxKQOnIG4JOuzKseojrLwjI0lrOAMevCtev7uLAOsuwkcKNsLPIcxvIiBvLKVkr1BvrURkQ9k6VQKkdgCyHfRcESKMmuCzkBwc(muA0eCAuTAjI61eLzdv3Mq7wv)gPHdrhxLuA5K65KmDPUor2UePVlHwCcuNsLuCYmzK3mthzKK8R7kpVzNNK8MWEM3OsgPRegosC(llDcDJurOOrxKwepyRVyu1uL8vQiAj0hcr0kjrXq7NogbU9TkDmrX0Rxumth5rvtVY0ko9vjJ8MzYiVzMo01q1do90Qq8VHZFSNhGYJJeb1L8gv6qxdvp40tRcX)go)XEEGxwSoIiI5T30HUgQEWPNwfI)nC(J98aVSyDeru5nR0HUgQEWPNwfI)nC(J98aVSyD0dIK3EKo01q1doXEK4HVPppa1fwEqeeZBeth6AO6bNEAvi(3W5p2ZdqXe1LJSYBIMo01q1doXEK4HVPppWllwhr0J8(y6qxdvp4e7rIh(M(8aVxq8O3lPJHM)YSMzsw6CTHKqK(AZPF6C21kzFZd80rCZNGmCluwYi70rCZVmTPujJ8Mz6q3HgR12BI(NEQqOfpFcJfyoN3OshAvh6o6oQYYoDLrvn5rvttgzNogA(lZAujzPRmTrEu10KrEZmDORHQh4LfRJis0SthHPIhIojl7SthjLAbQoDKfIembsadi2GYPLpqobB9hqEu1uv6yNZZRmTIt)8gfISiA688lq1vJWurKrhh4482pjlDLBHmskPdvYi70HGviKW78Mz6kHHJmDKfIembsadUYESw8vBa5rvthqSb03gCqQB6pOJx2G4XmqHmEzKyabj9p)Xoi6be9IOAKosziWvdeJQMoG)vCjmMAqlydiUVMh)GkTu7747bXbooV9h4jUVIh)aeSQ2msmyaXg4kgih0cC1aQupGxyGpvInABWt7be3xZJx(bJ0rQJoOiVfg0cC1GdsCCmdAbBqWfhWvdA6azMHCacMi9h4qYLzQbXJzaxuKIhnN(dcjDmqc5GqnquQkmiudqsvk(bCBqbQEqlyde5nhB0C6l)GbJ0rQChieLAdoy2pqsXFSdAbBaHOJAlPTbDGB)Gcu9G4hyyWAdO)aekZj)GbLGw0k10x)aEHb(uj2OTbQwlHflo)XoOiVfgiYBo2O50FGpvAqLkHJzGMIBdkYBHbiygMbTGnabtK(di2agcC1aTHHxn1GwWgqyegqlmabtK(dCi5Ym1G4XmG)vTfktnqK3CSrZPV8dgPJ0YWTqzdkq1fdnMbX7pOGzyoevzdA6arBqP8yqlydkNw(a5eS1Fa5rvtzJAqbQwsuj)GbdyN1d4)GMkvfgWlmWNknOivchZaCUmBqthOmBq8(dcr7XiAFRgGEqviESMAqth0c2aXOQPKyWagcMpB02GaVy4Rgedks1YgW)bi10s2QnjgqOxt6KtO6scjMOnmPd1fumVW8IxumzH6crs3vHMhhWnvYi705qAv5IqE7XrMPJ84LcC5(TPl1(Mt)KSSZota

Usage Information
Bam™ Vengeance Macro - one button tank and spank! Running at 70ms
This macro includes the Kyrian coventant ability Elysian Decree! - Swap this out if you're not Kyrian.
So with this build the aim is to keep Demon Spikes and immolation aura up as much as possible for the mitigation.
I have been using the Fracture talen for an edge on DPS. However, if you're struggling with mitigation you could role with Deed the Demon - This redices the CD of Demon Spikes and increases mitigation.
Please forward any feedback to me via the WoW Lazy Macro's forums. Get in touch if you would like to see any amendments / changes to the macro! They're always a work in project!

This macro contains 1 macro version. This Sequence was exported from GSE 2.6.38.
Macro Version 1
Step Function: Sequential

Pre Macro: Chaos Nova

KeyPress: Contains various utility functions.

Main Sequence: Chaos Strike, Fel Rush, Fel Devastation, Elysian Decree, Immolation Aura, Vengeful Retreat, Demon's Bite, Sigil of Flame
I hope this is useful to you, please let me know if you have any suggestions or feedback.
Bam
---
I am aware of an issue were the spells might not show up correctly, this will not stop the macro from working, or firing the correct abilities. This macro will still work as it is meant to. There have been other forum posts with regards to this and explaing the reasoning behind it.