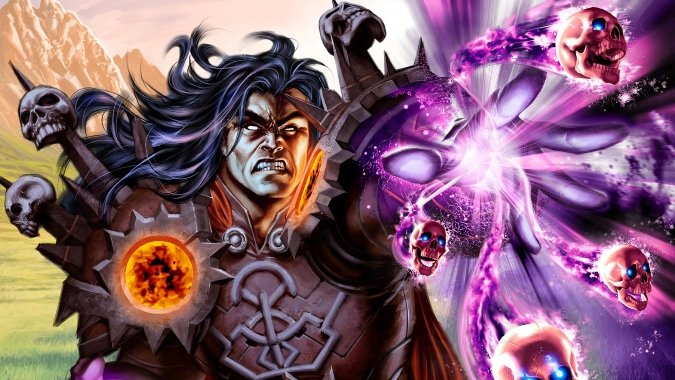 A simple Destro Lock macro that should generate Soul Shards and cast Chaos Bolt when there are 3 or more Soul Shards to use
AHK: 70-100ms
dC0bmaalc1TOs1Uie8lcmmvWXOILjINrqtdeUMkKTrv8nbQXrv6CesRduP3Pcf3JkH)jGkduuKdkjTqrHEOazIeIUivsTrrj9rvOYifL4KuPSsrr9sqAMuj5MGkANs8tQenuqvlvs8uGPsvDvvO0wfL6RcO8wsXDjL2l0FvHQgmIdRQfdIESqtwuDzkBwa(SKA0GYPv41GkmBv62I0UL63KmCbDCrblxrphPPR01vrBxa57ecDEs16fqvZNO9JA0b9XIdcY2TIBUYLbb94fPRb(vCjwsqFe47YGWIOhCoCabUUdqnJwqQ0WFFih3XQJzebU6P7XgM)RLJGKdjohe1ruhioKCqicooGRZ2M0HQXIWdq4fbz)ZXd51OOpUiao)4urrFS4G(ii7FoEiVgf9rautVIDTNAOpwCqGG4txMOPvryF32D01IJQui)vltCRJJ2M)AyjbbcIpDzIMwfH9DB3rxRLjULMQU)A4IaOMo8tJsrFS4Gab7pRT1AlvNjAAfSFMQfljiqaDvHXNUJUMjAsv5W9VRwnPQC4g35vRMuvoCPWgbSAXIqeii(0LjA2FwBRlcTvCU95IRNQZqTmbCMMQAMKv7Ye3sdpgMOPvH2kUv52NlUEQod1YeWzAQQzswTltClnelqGabXNUmrZ(ZABDrOTIZTpxCRQNQZqTmbCMMQAMKTAKFvZ8JHjAAvOTIBvU95IBv9uDgQLjGZ0uvZKSvJ8RAMJLJqGG4txMOjvLd3)UIBve23TDhDTwMKLpqQiw8GabXNUmrtQkhUXDEfNPu1j1ubYMIBve23TDhDTwMeeSxrzsgv3flbJabXNUmrtQkhUuyJawXzkEoPQP4wfH9DB3rxRLjv(rZevamjRJPHlUiOAChQMI(yXb9XIdcyjlHA6WpnkLLSeljiqq8Plt00QiSVB7o6AXzkEoPQPwM4CuIZbVyricyjlHA6vSR9uJLSeb(6HgcQg3HQXfljOpwCqalzjuth(PrPSKLyjbbcIpDzIMwfH9DB3rxRLjEpKaXbSiebSKLqn9k21EQXswIaF9qdbvJ7q14IfHOpwCqalzjuth(PrPSKLyjbbcIpDzIMwfH9DB3rxRLjcHWlweIawYsOMEf7Ap1yjlrGVEOHGQXDOACXceOpwCqFS4GawYsOMo8tJszjlXscceeF6sTmCAD0yIMmfpNu1uCuLc5VIBve23TDhDTwMWeMmnQTUiQsH8xb7pRTLjmXXjjblcralzjutVIDTNASKLiWxp0qq14ounUyjb9XIdcyjlHA6WpnkLLSeljiqq8Plt00QiSVB7o6AXrvkK)QLjE86blcralzjutVIDTNASKLiWxp0qq14ounUyri6JfheWswc10HFAuklzjwsqGG4txMOPvryF32D01AzIJJhVh5flcralzjutVIDTNASKLiWxp0qq14ounUybc0hloiGLSeQPd)0OuwYsSKGabXNUmrtRIW(UT7OR1Yehr9abebJfHiGLSeQPxXU2tnwYse4RhAiOAChQgxSCe6JfheWswc10HFAuklzjwsqGG4txMOPvryF32D01AzIWKJs8kkweIawYsOMEf7Ap1yjlrGVEOHGQXDOACXIh0hloiGLSeQPd)0OuwYsSKGabXNUuldNwhnMOPvryF32D01AzctyY0O26I9N12kiQsH8xMWeNGf1tIyM4XRhXmrieEfZepE9iMjcHWRyM4eSOEseZepE9GfHiGLSeQPxXU2tnwYse4RhAiOAChQgxSem6JfheWswc10HFAuklzjwsqGG4txMOPvryF32D01AzIJJhVh5flcralzjutVIDTNASKLiWxp0qq14ounUyXl6JfheWswc10HFAuklzjwsqGG4txQLHtRJgt00QiSVB7o6ATmHjmzAuBDX(ZABfevPq(ltyItWI6jrmt841JyMiecVIzIJOEGaIGXIqeWswc10Ryx7Pglzjc81dneunUdvJlwef9XIdcyjlHA6WpnkLLSeljiqq8Plt00QiSVB7o6ATmXjyr9KGfHiGLSeQPxXU2tnwYse4RhAiOAChQgxS4Ca9XIdcyjlHA6WpnkLLSeljiqq8Pl1YWP1rJjAAve23TDhDTwMWeMmnQTUiQsH8xMWepE9iMjcHWlweIawYsOMEf7Ap1yjlrGVEOHGQXDOACrqfl0(floiWxp0qGRuQqeawlmRNDChQgbaldNwVJ)Ilwoc9XIdcyjlHA6WpnkLLSeljiqq8Plt00QiSVB7o6ATmXXXJ3J8IfHiGLSeQPxXU2tnwYse4RhAiOAChQgxCrGBnKNJ7M9phpKxJI(iiivkK)IzexCXfbbM9Wr1Z5trFCraCA7lYFF0hbzXUH3rdhia2UHu4kqGiQeX7h41t)4urfHOkvWkiqJEK(19j19CJUtL7I6UJ7NH5)A5UdBudZDipN01D6jD)rB5UNhsfKimj4GdCNUiqJoAURM3VZviW)VwVue44KimXjbbUUdqnJwqQ0WFFih3XQJzebvpxyQjcYE0J0VUpPzsK)9NFJGGUpL6MiXIOiao)(8VU1RndK17q1ygrGVldclIEW5Wbe4QNUhBy(VwocsoK4CacNJsssek0lckFQHGSDR4MRCzqqpEr6AGFfxIarAb8N3floiil2nebGrA41yIRur4GjPFCQyYc7xMuBTn)1OmHQoVmHc7N5uM8DotIpDPmjc7vuMaP6UuMiIWSMjTz5wUiWKS8uM8mj3IwVmbYZjDzY35mHU2NRZK8qQiWKaBCVmHEMMQAMKpciaBA9YKqBzsUfAD(ORzIQzYiaMORozYpnMmAM8mPEQodzIAYKwTIaNzoZWPkFeWWMu4YeoZvVltCNjz5dKkYzoODEzI7mjOF)4vNMYzgaBeWYe3zsLF0mrfatY6yAiaeAr3ejws8emccm7HJQNZNI(4IGJd46STjDOASi8aeEXfxCre

Usage Information
Simple Lock macro that generates soul shards and casts chaos bolts when needed. Has a decent burst and steady dps. Will summon different pet depending on if you are in a group or not.
Modifiers:
Alt - Havoc
Ctrl - Cataclysm
Shift - Rain of Fire
This macro contains 1 macro template. This Sequence was exported from GSE 3.0.48.