Hello
Playing wow since bèta. Last 5 years with lazymacro.
I only pvp on 15 chars. Today i got kicked out of a bg and after relogging had a 10 day ban.
After contacting gm said use of 3rd party program.
Macro was running at 250ms. As always.
Time to look for another game. It got real bad in the last year anyway.
I dont care if u believe me. Just wanted to post this and say ty and bye.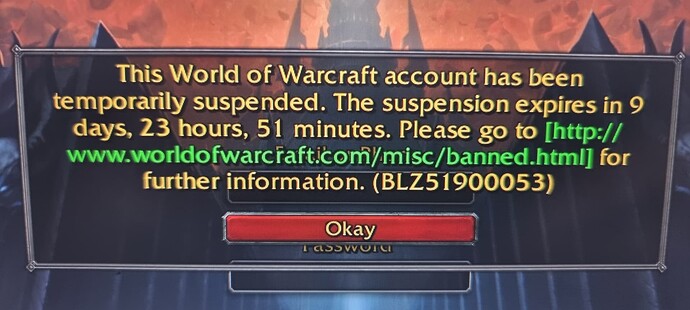 Time to move on.