All in one pvp you have to change preacher in the macro and place you name .
YOU HAVE TO BE IN COMBAT FOR START THE MACRO
I use radiance separate but it s in the cycle too.
I use mass dispel, desperate prayer and fade separate.
Infusion of puissance is cast on CD on the focus.
Maintain shift for personal healing + FEAR
/cast [@mouseover] flash heal
/cast [@mouseover] purify
/cast [@mouseover] renew
separate for personal heal
The build :
BAQAgLWW0w0PLW4I8h9jUYB9zCBQKJSISSSLCapkkEEAAAAAAAAAAAkIUIlkIRakmkgAlIhEAA

The macro
dmepmaWkPIQMfv5xukdtO6yOYYePNjLMgkY1qbBtO03iKghkQZjkSocr3tQOyGsLCqr1cff9qqutuOWfLkSrPIkFeeHrIcLtIczLuvrVueZKQkCtqK2PGFkvuAOeQJkvKLIsEQktLGRIcvTvQQ0xfk6TuvUlLQ9QmyO6Wqwmk1JPyYIsxgzZsL6ZG0OLQonuEnvvnBk52cz3a)MkdxkooHWYrvpNOPRQRdcBherFhfQCEqnFj7N0JBclWTtmRoYHmJ1bRfsNWo)ajFgFtw0tz3LgpTnotXzoEgmfVLPD(fXJHyBrYjSFhKIm8o5ewGBc78lIhdX2IKtyxcbZISiKKMWcC7S9iEO0takcwX9bC9i(i7lKUZMbjFf3xxpIhk9pIhk9EaNPhbaKfgaQNXfXg9EaxKlRDfxSJXr8kEmD8zfPIZcLfdbm0(DjeSyEskNWcC7S9iEO0takcwX9bC9i(i7lKUZwd9O)rg)vCFgxeB0BFH2D2mi5ljrabbmKI7d4m9iaGSWaq9mUi2O3d4ICzTR4kUIZts67mpIhk92IvXvCXqWdLu8VNu8yIz8NY6P4Xat2qwkoKIGIz8uCaew73Vl38yoGCclWnHf4MWcC70sRecwmpjLAP1cP7SzqYxsIaccyif3NXfXg9EaNPhbaKfgaQDfVv0worzEH2DAPvcbZISiKK0sRDcWn0UCZJ5a7xiDclWTtlTsiyX8KuQLwlKUZMbjFjjciiGHuCFgxeB07bCMEeaqwyaO2v8wMyQTDH2DAPvcbZISiKK0sRDcWn0UCZJ5a7xODclWTtlTsiyX8KuQLwlKUZMbjFf3NXfXg9EaNPhbaKfgaQhWf5YAxXt5yk2uUfA3PLwjemlYIqsslT2ja3q7YnpMdSFbMMWcC70sRecwmpjLAP1cP7SzqYxsIaccyif3NXfXg9EaNPhbaKfgaQhWf5YAxXBtBfndpfNHuMxODNwALqWSilcjjT0ANaCdTl38yoW(fyyclWTtlTsiyX8KuQLwlKUZMbjFf3NXfXg9EaNPhbaKfgaQhWf5YAxXzoEgPl0UtlTsiywKfHKKwATtaUH2LBEmhy)cXoHf42PLwjeSyEsk1sRfs3zZGKVI7Z4IyJEpGZ0JaaYcda1d4ICzTR4mWmdl0UtlTsiywKfHKKwATtaUH2LBEmhy)cIoHf42PLwjeSyEsk1sRfs3zZGKVI7RRhXdL(hXdLEpGZ0JaaYcda1Z4IyJEpGlYL1UIZj6cT70sRecMfzrijPLw7eGBOD5MhZb2VaZtybUDAPvcblMNKsT0AH0D2mi5R4(6QBNbcPNXfXg92vCU4XJn(cT70sRecMfzrijPLw7eGBOD5MhZb2VqgtybUDAPvcblMNKsT0AH0D2mi5R4(aotpcailmaupJlIn6TR4CmKYCSl0UtlTsiywKfHKKwATtaUH2LBEmhy)cCXNWcC70sRecwmpjLAP1cP7SzqYxX9bCMEeaqwyaOEgxeB0BxXB5yI5yfDH2DAPvcbZISiKK0sRDcWn0UCZJ5a7xGJBclWTtlTsiyX8KuQLwlKUZMbjFf3hWz6raazHbG6zCrSrVDfVvugYio3cT70sRecMfzrijPLw7eGBOD5MhZb2Vax6ewGBNwALqWI5jPulTwiDNnds(sseqqadP4(mUi2O3d4m9iaGSWaq9aUixw7kodmNHNIZKOmWu8fA3PLwjemlYIqsslT2ja3q7YnpMdSFbU2jSa3oT0kHGfZtsPwATq6oBgK8LKiGGagsX9zCrSrVhWz6raazHbGAxX54Ilktm5P4mWCgl0UtlTsiywKfHKKwATtaUH2LBEmhy)cCmnHf42PLwjeSyEsk1sRfs3zZGKVKebeeWqkUpJlIn69aotpcailmau7koxAgPme3tXzG5mwODNwALqWSilcjjT0ANaCdTl38yoW(f4yyclWTtlTsiyX8KuQLwlKUZMbjFf3hWz6raazHbG6zCrSrVxKlRiL9yD)ED1WtitpXBxXzsugyk(cT70sRecMfzrijPLw7eGBOD5MhZb2VaxStybUDAPvcblMNKsT0AH0D2mi5R4(aotpcailmaupJlIn69ICzfPShR73RRgEcz6jE7koZCPPl0UtlTsiywKfHKKwATtaUH2LBEmhy)cCIoHf42PLwjeSyEsk1sRfs3zZGKVI7d4m9iaGSWaq9mUi2O3lYLvKYESUFVUA4jKPN4TR4PXJLBH2DAPvcbZISiKK0sRDcWn0UCZJ5a7xGJ5jSa3oT0kHGfZtsPwATq6oBgK8vCFaNPhbaKfgaQNXfXg9ErUSIu2J1971vdpHm9eVDfNbMJDH2DAPvcbZISiKK0sRDcWn0UCZJ5a7xGlJjSa3oT0kHGfZtsPwATq6oBgK8vCFaNPhbaKfgaQNXfXg9ErUSIu2J1971vdpHm9eVDfNlJ02yxODNwALqWSilcjjT0ANaCdTl38yoW(fsJpHf42PLwjeSyEsk1sRfs3zZGKVI7d4m9iaGSWaq9mUi2O3lYLvKYESUFVUA4jKPN4TR4CIUq7oT0kHGzrwessAP1ob4gAxU5XCG97yrne6xGBNaCdTZpCUMD3tnDoiaMhZb2XcbY6I2VFhJaSHaZ69lIhdX2IKtyhKDrSr)YCNapgWF65wM7e4Xa(tF6YC)(97UgYWOySad7IjH8phcEKCc73bP0JIb6rtyNaYIaVCxM5DkhIoFQFHKI6AAHasafANa(ng8XfLXLNjug5FN83F)JjwN8dl)9VdiNNNNNNNNNNNZOm7uIF6pJ8tiNzhyXe5NhJsYCxoeFVJFNywDKdzgRdw7Gexh(L4LyoWcTCTmVdsraiqwmc8epKKapMdSm3fqr0oXS6ihYmwhS21bOBhVHGSlQb9i2ywyp8YChJrwn72DnKHrXyHugIDNqNfYlWfpox847Ib1nccRFbU973Vba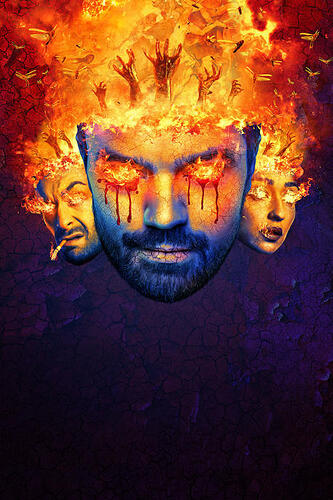 (edit note : mindbender now use aoe better)