Usage Information
WOW 10.0.7
250 MS
ALT= EMERGENCY!
Additional Ingame macro if for emergency because I couldnt get the [alt] modifier to work
#showtooltip
/castsequence  Vampiric Blood,Icebound Fortitude,Anti-Magic Shell

I tried to get the [alt] modifier to work but I couldnt figure out why it wasnt activating, im not very good at coding and would love some input so if you have any advice/opinions please post them, I need feedback.
This macro contains 1 macro template. This Sequence was exported from GSE 3.1.30.
TALENTS
BoPA/gf1fDREKLfAcG9Z2HkF/BCJhQSicgISERiIhgkkEJAAAAAQikkDEk0EiEAAQkkkkAAAAA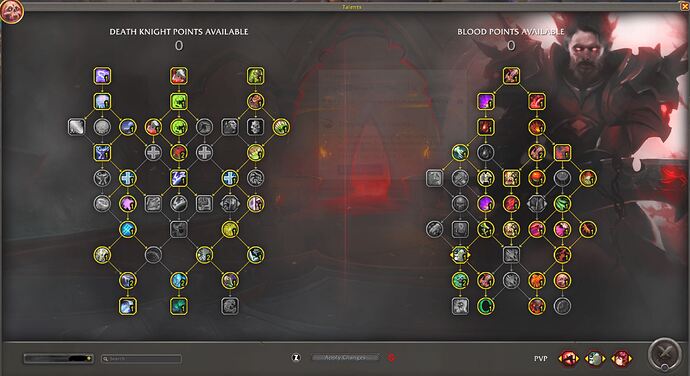 MACRO
dK0rfaqifenlPWTaj1Uqs5xuOHbIJHsltQ6zkW0KkDnkY2ui9nIGXbfohjSofeUNcXaLkQoikwisYdvOmrIYfPGnsr5JernsqsojjALsfEjrYmjsDtkQ2ju9tfPHIKQJseAPkkpfyQG6QsfPTcs8vIiJvb1zLkkRvQiEli1DHI2RQ)QiAWsomKftu9yknzL4YI2Su0NHsJgP60K61iXSj42iLDJ43OA4K0XvOA5e65k10P66sPTRO67kcJxbPZRK2VWN9WhN9azmZKYSPdp8Kuj90PYMuMuhV)WhyoYkY3h(4Sh(aOGe1i5c5(WhivUsDXCVp8XzpWOfT9DoEBsSzuqtJVmeibhZOGcIMQwuBJIkboFPrukTPCElzjkZ4IU2BxYgrXqCnuBocR2gfGEkiC)(bmwxZj7dFC2dFC2dmArBpkO7Cvb0Ak2WYPjh5niClDeHKcAcwmJQ7G(rnDGsINIZrchN9a4v18GzPAI87hV)WhN9aJw02JIvHPEf9haVQMhWyDnNC)4do8XzpWOfT9DoEBsSzuqt4w6icjf0eSygvurjM70hXYPjh5rfvxjyAumAevxfq6X4a4v18agRR5K7hV7Hpo7bgTOTVZXBtInJcAc3shriPGMGfZOIkkXCN(iwon5ipQOmbbJU9nIQNvbgquCGsINIZrchV7bWRQ5bZs1e53pUPdFC2dFC2dmArBFNJ3MeBgf0eULoIqsbnblMrfvuI5o9rSCAYrEurnGD0(bkAevxfkuGXbWRQ5bmwxZj3pE)Hpo7bgTOThfRctSy0Fa8QAEaJ11CY9Jp4WhN9aJw02JcAlNMCK3GWT0reskOjyXmQUJAcdthaVQMhWyDnNC)GzPAI8J3Fa8QAEG0CU6bapvnRLyDnNCa1f1CrTVE)(bkjYB1couqIAKCHCF473VFGKsefMwr0(W3pqA027u1fKNlh0dPFaKU9k6znnWeKdmpDKmKJo8bWiHK47dOItDgJyBY2u2mdsjDtgRKv0j9qffZms1yDqxIaTfRsGHzAL0XsHIHoyyyyyKOMcfzgOaXG2adJePqHcfggggMdyAD6CXdKHeP0Kp0HEGKbgGskU1CYXhWoaYbMJiTibLepfNNexZjNQdKLnrTc(XzpahrlpqgZmPmB6WdpjvspDQSjLj1bqvkOEGKMkPOyHqniutcrhmsdpsugm3WmjBaFSoBiJoIougLlQZLOCEuytpkNEgf0ibhZOOXx0n1PyuopQj4IuIsERhLYOS8wHfIhvtn2wXmkERh1e0xJs7rnbAt8Oqwxph5Ac2grPPffH7rnpfxJclNVefYJYYx0eSrHilrnbVvyjkb(8mQnNwgLMO26rT5rPBg1kVnk6O5zuiYAuOL5ABAKRQjAozhLQqI2zuQ8ThLtpP1ikLrrYCjQMzUihzPqTdaQPvPSJ3BcYbWth74SqGabIeoWaPjx0MJXPPICKCTG2xpv3VF)ha