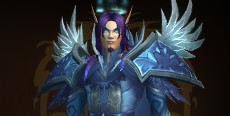 Hey Guys, I hope you're all keeping safe and well.
As always, thank you to @TimothyLuke for continuing with the development of an awesome addon!
Like many of you guys, I've struggled to get my head around GSE3 from GSE2. I'm not a programmer or coder. So this is a little alien to me. Most of the previous macros I've created using GSE are based on what I have learnt and picked up over the years. However, despite this, I am planning to start trying to convert some of my macros from GSE2 to GSE3 today.
I have read the following Understanding GSE3 from a GSE2 Users Perspective · TimothyLuke/GSE-Advanced-Macro-Compiler Wiki · GitHub from @TimothyLuke on Github, and I still feel a bit lost. I figured the only way to learn is to dive right in and have a go.
If anybody has any hints / tips or a link to a tutorial on creating macros in GSE 3 this would be greatly appreciated.
Bam™