So I've been using GSE on my BM Hunter for a few weeks now and I didn't have this problem until recently. I've been using this particular macro for most of these weeks, and it only just started doing this: after I've been playing for a while, I never know when, all of a sudden the macro will start rapidly cycling through everything. I noticed that it is trying to cast abilities for Marksmanship spec like Wing Clip, Steady Shot, etc., in addition to BM spells. The thing is, I don't play Marksmanship. This macro never did that before. When I checked the settings and I first go to the second tab, it shows a bunch of Marksmanship abilities combined with BM. If I click to tab 1 and then back to tab 2, it doesn't show those anymore, but the macro continues to glitch out. I can't figure out why it is changing itself.
What it shows the first time you click tab 2: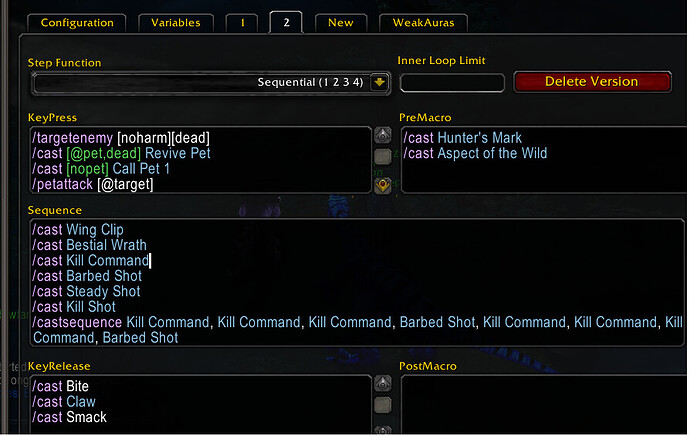 Sometimes it only has Wing Clip, sometimes it has a bunch of other Marksmanship spells.