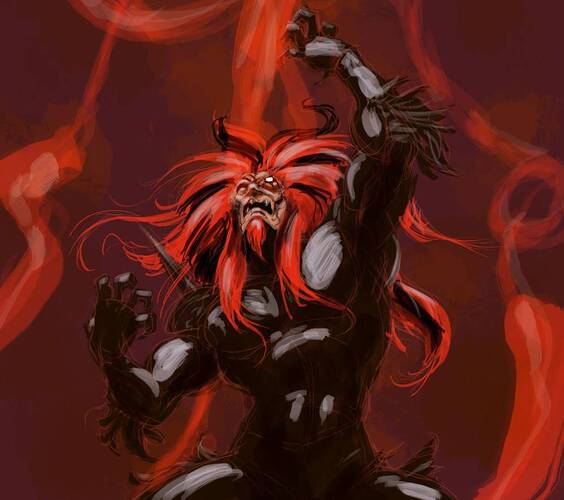 Hi fools !
Build are different if you have 4 pieces of set or not :
Dungeon Build Before Tier: BUkA3rMB9zxhmMyHM+LAkbk0KCAQEKJJikAIBgCIJaHISSSSSSiWSkkkkQJIAAAAA
M+ build With tier:
BUkAAAAAAAAAAAAAAAAAAAAAAAAQEKJJikAIBIplAJaJSkIJcgkWSkkkkQJIAAAAA
Feed the DILF: (more buckler less self healing)
BUkA3rMB9zxhmMyHM+LAkbk0KCAoEBJJicgAIBkkWCSi2BCiESCplEJJJJUCJAAAAA
Raid Build:
BUkAAAAAAAAAAAAAAAAAAAAAAAAoEhSSikkAIJBiSSQi2BIRikQSkEkkkQJIAAAAA
I use metamorphis, Jump, the hunt , throw glaive and interrupt separate
Trinket 1 is not used by macro i ll keep it separated.
I go to 30 stacks on the trainnig raid mob with raid build .
dyuoiaWkLcMLc6xqLgguXXuOLrvvpJQktJkjCnLSnQkQVrvrghuoNsHwhvLCpQKudKkP6GQSqG6HsPMOuWfPsSrLs(ivs0iHQYjPsTsf1lLsmtQk1nvGDsr)eQsdvkjDuPqlvPONczQO0vvk1wLsQVcvvNLkP8wLQURsL9s6VuvWGbCyvTyk9yHjJ4YeTzrFgfnAk40s8AQYSPIBdKDt43sA4OWXPsswoQEUImDKUUu02HQy8uvOZtHwVusmFq7xQwhvw1CurdWlEnrS3M(a7z2IRPM(RSkAWh86KYQMJkRIA9ZlV1roPSkQfPXwLlNMuw1CurWitc5)mHrMeY)zIl95mLuPqcYiKd5DG9IQHNdA3EI8j7uQsv0f0svmPSQ5OYQMJkcgzsi)NjUXprH8oamYedZAjeyK5AfXATxuddVqiDkcMdJki7th66mCEJs(oiVdaJmXWSwcbvywC6a1SdGkosriHCixrSgziv0f0svOu10FLvnhvemYKq(ptCJFIc5DayKjgM1siWiZ1kI1AVOggEHq6uemhgvq2NUdY7aWitmmRLq2Qi5g7aG5VGa5qUIynYqQOlOLQqPQPFkRAoQiyKjH8FM4g)efY7aWitmmRLqGrMRveR1Ernm8cH0PiyomQGSpDhK3bGrMyywlHSL0Pd0Gep)e9PLQaYHCfXAKHurxqlvHsvtxHYQMJkcgzsi)NjUXprNKUQMsriH8oamYCTiKiGrMRveR1Ernm8cH0PiyomQGSpDORZW5nk576aqoK3bGrMyywlHaJmxRiwRoaxojPU6OcY(0oaK3bGrMyywlHGkmloDGA2b2Y5bjHCiFyhagzIHzTecmYedZAjKgKGQIoaIrXtob5qUIynYqQOlOLQqPQ5szvZrfbJmjK)Ze34NOqEhagzIHzTecmYCTIyT2lQHHxiKofbZHrfK9P7G8oamYedZAje3GavDEAPk6axt(d5qUIynYqQOlOLQqPQPpRSQ5OIGrMeY)zIB8tuiVdaJmXWSwcbgzUwrSw7f1WWlesNIG5WOcY(0DqEhagzIHzTesBdFDQdywXZd5qUIynYqQOlOLQqPQPpPSQ5OIGrMeY)zIB8tuiVdaJmXWSwcbgzUwrSw7f1WWlesNIG5WOcY(0DqEhagzIHzTecQ20Pd0(54rYHCixrSgziv0f0svOu1etzvZrfbJmjK)Ze34NOqEhagzIHzTecmYCTIyT2lQHHxiKofbZHrfK9P7G8oamYedZAjKT4FqBYLqoKRiwJmKk6cAPkuQAUrLvnhvemYKq(ptCJFIc5DayKjgM1siWiZ1kI1AVOggEHq6uemhgvq2NUdY7aWitmmRLqqmk8cTdaUcYc5qUIynYqQOlOLQqPQ5iokRAoQiyKjH8FM4g)efY7aWitmmRLqGrMRveR1Ernm8cH0PiyomQGSpDhK3bGrMyywlHGQnD6aTDKpEKqoKRiwJmKk6cAPkuQsvKBHTzXH26NxERJCszv0Mfbt)vRIWN8jQvrTRGSpvbRiwEr4jP(RGvKPm8uRIy5fHNKoQwfbw6qvRI2SiyoQwLQuLQiF)t0TzqEQKOi)XXF)WXNXzC0p)WzCPi8lFVRj)NuwLQObs63WtFLvrSVJuqNuKIUMudvUIguRIj6ZvKRe5sRL8PsvOM(n6NpPObVO574wqLC8if0svOGvudY8B6qvZrf5IiR8q2UcIXtFBXPqnQGve(KomuudnfmLvrhaCZIdPdawMvUSdWwKCF1baVT35hFa4n2k(ObqdmIVbBW3NN1dNwAFn6slZZfVZnyMTDp)4ZncHqiub)ipppVgNDF3DxFEWg6a2Mfhsha)fQHoaTi5(QpdEBV7U7U7U7U7U7U7U7UgDPL55I35gSBgo38pJ8Cphm9WpYZZZRXz33D31N3skjDaQbzhOb3(ElF1NbVT35hFa4n2k(ObqdmIVbBW3NN1dNwAFvxappxcMNBWEE4VnQ4p42fxqTz44Y88882TNV7URpV5xiDaWnloeF1NbVT3D3D3D3D3D3D3D3Dx1fdiuXZ7CpdUGqnw8hS7nlEnI8CXZZRXz33D3Piedz4Ub1CHnQiw82wnhXbNrCWrrMpiPIgGx8AIyVn9b2ZSfxtPkvPQc