d0tkeaWssL8wLQTbOrruvntsf9yqZMkEoQUjLu)IQUnaDpsvANKSxPDlSFO(jPcdJs9BLmqsLAOuPgmKHdGdsQQUgqhtLohPSqIslLs0IPsworEyrfEQILrX6iQIjQuIPIqtwPKMUOdRQRRuCzKEhrfTrsvzRuc2mrvA7evL)vuPMfLKpRctJGrsujFdrJgbJJqNKufpdLonkoprXDvrhNsOxRuQ7TeR62XTL6qF6xPJQmLyhIVdnsEhJHL9YAKF3wWT80zlu5934KvD7maqH6zlvzanD0)MKWsQJCi3DS(HsllqL4mRGxIvDlXQUD8WNNy0UUHBK4ljRIfKWhb1HjooXibwdqWQmD8WNNy0ESaGMwbxa66ZtmsaiOOGCIrazbbAxfBhp85jNAXn0asXO9ybj8rqDyIJtmsIYPPEHlaD9jgHrKKGKGwHrGG2A2vj0XdFEIr7Xcs4JG6WehNyKiOMGyvGD8WNNy0ESGe(iOomXXjgjqckCRcyhp85jNAXn0asXO9ybj8rqDyIJtmsIYPPEHlaD9jgHrcAAAIwHrgBs2lzvKD8WNNy0ESGe(iOomXXjgjqckCRsSJh(8eJUS2KSaRsRJh(8eJm2KgrTQU2D8WNNyeiOTMDv3Bhp85jgzmSIgTQUMoE4ZtmsGuq0u1LTJh(8eJeifakw1vOJh(8eJeifeVvDb74HppXODDdGZldv6eJmIIIGSD05AbGozaKj70X9INw)qPvjw1TJh(8eJ2JfKWhb1HjooXiJnPruRkthp85jgThliHpcQdtCCIrgrrrq2Qy74HppXO9ybj8rqDyIJtmYqccutRzh5I(BTU6OOWTRRoYsDY6QJLmXXTY2HOetSnnn1vhDrLXsQd950sSQBhpa085CgEwLPJh(8eJmKGa10QITJh(8eJUS2KSaRsOJh(8eJeej1mvb2XdFEIrgBqstva74HppXiqqBn7MD0fvg3suoVeR62XNV0bnPbfqzWO9yr4La8SzhIsmX208wz7mjfa9TjGjZk64wIzjXKY0XTe16hkTkXQUD8WNNy0ESGe(iOomXXjgDzTjzbwLPJh(8eJeej1mvX2XdFEIrgBqstZowYehMkBZMDS(JnVJEIKkjF0izwrLTzZw
Have Fun!!
~ 30 ms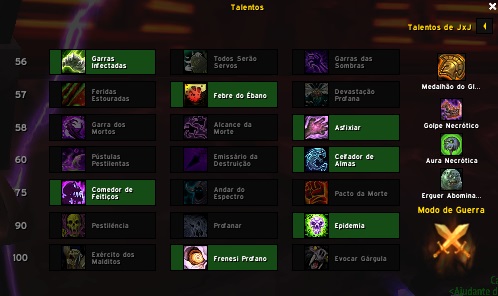 One button but 3 macros? I'm a little confused
AOE, Single, and PVP. Good stuff. Leveling a horde of DK allied races since they start at 58 and 110 still counts for heritage armor. Hah.
Ah, I see. I am leveling pretty much all the death knights so I'll give this one a try.