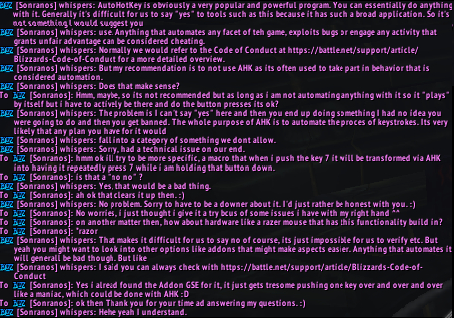 At the End i directly asked if it is allowed to make it so it repeatedly makes a Button press while holding the Key down.
Answer was its a "bad thing".
I think its time to get myself one of those fancy peripherals, any suggestions? doesnt have to be expensive or fancy, if it costs a few bucks more sure, i just want it to be reliable and of good quality, dont care for brands, looks, colors.