I've tried all the Macros for Fury and some perform pretty damn well but i was never completely happy so here we are. This still isn't perfect but it works fairly well.
Im pretty casual and dont raid but i do run Mythic+ content with mates as often as i can.
I have 4 set and im sitting on item level 409 with a passable Mythic+ score.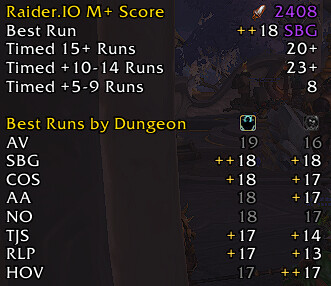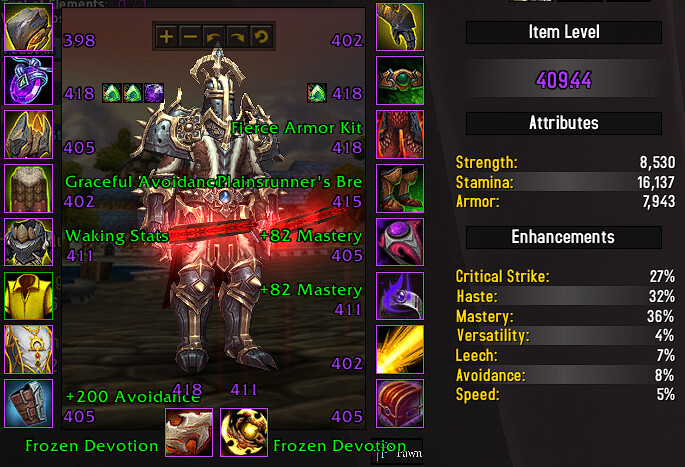 There are three parts to my macros. The main macros (ST and MT) and two sub macro's that are called on with Mod's to fire off offensive cool downs (they fire quicker this way rather than being outside of the macro yet still allow me to control when they go off and are paired for cool down timers).
All other cool downs and moves are manually cast such as Charge, Spell Reflect, Enraged Regeneration, Rallying cry, Storm Bolt, Heroic Leap, Pummel etc.
Each macro will need an icon created but its only the one Main Macro either ST or MT you need to have on your bar to be pressed.
I use logitech software and run at 100 MS. This is what seems to work the best for me.
SHIFT mod uses Impending Victory for healing when i need it.
ALT mod calls on Recklessness and Ravager
CTRL mod calls on Avatar and Thunderous Roar (you can change this to spear if you prefer)
I now have a ST macro and a MT macro
ST Main Macro =
dm0jfaalIQFjsggs1XGYYqYZqrttfX1qk2MkK(MQsnoaoNkOwhsPUhkLoiIwiGEirzIOuCrvvBuvjFKiuJufKtsOwPk1lvHyMiLCtrPDQOFQI0qjc5OeblffEkLPcvxveTvuQ(QkGERO4UIWEL(Rkudgvhg0IbYJvYKfvxgYMjI(mHmAvfNwPETkQztWTbQDl0VfmCvYXvbA5i8CfMovxhLSDIuFxfGXtKCErQ5Rk7N0fR4DIv7RKmeFAs7yJmPS)Jn8oPkETSWfryu8oXkEn2HeBiib0O41aw8oXQLYHeIqokIaNw5zIHpqcWjYKJG5j6KQwQHdjCO7W1561UlENy1sTGdx5zahYP94ZwsxosQ9WhYxbWGGEcLlg8fkMVJIuo77Lhis3jvTulH96SYZaoKtBOGNq5m(LDKozwl1syVoR8mGd50E5ecjuo5P)1RxJC57qCu8oXkENy10N(U1N(6KQwQfC4kpdsQ9WhYxbWGGEcLJb4eMh97ozwtF6dO(0xnXrhrinuOtSA4PVq1yGUqqVENufVtSA6tF36tFDsvl1coCLNbj1E4d5RayqqpHYzIrZ3u07Kzn9PpG6tF1ehDeH0qHoXQHN(cvJb6cb96DYS4DIv8oXQPp9DRp91jvTul4WvEgKu7HpKVcGbb9ekh7OmPOJ1jZA6tFa1N(QHN(cvJC57qSENufVtSA6tF36tFDsvl1co8b6GSqXfs5zqsTh(q(kage0tOCa0qbaGCLdGgkaaKRCa0qbaGCLtXeaam5khanuaa0jZA6tFa1N(QHN(cvJC57qSEn80xOA0keUQXaDHGENy1mhD9fR4Y3HyndDqwOOVHc1RxtCeeRTGZoKydbjGgfVgJDuevbvtwamiOxG1Wj2XZihRaRHtSJNrovbwBIwNlOAhcbZlOAarcEbvJXokcRGQxVETdebptYIaokE9A0co8Kx5qhLxJIoft6uyuy0P5WmpPwwKdzd0HfVgouaf9rnGI(jdHij1h6ujXKi2dNqr)K4E91pjjjjjjjjjPeejYKjH))TeSKI(3KF(ndEZW(jVVVzCeGIVVVbsssc8)Vgjl)tGOMbzTq1Ky7NDeXyhIDYeJ6W1YcJSGcIJoIqAu03Hybw7qiHRAIvoRbs50kiA7O1hLBbj9dasGuomMRCcwrLdDLJrNUYZA6TEBF2s6kpBix5Sv5IbFHI57OiLZ(E5bI06nPGR8SHCLZwLldkimuEiQCgO1zb0yerJHYHXCLZaknueIq5zHlIGElZjeuE2qUYzRYLbfegkpevoP0qhsOCymx54FyfZrebwdLZiajuEw4IiuJnijHSe8oXQnHGr1(kjdXNM0o2itk7)ydVMDHwIztNFtvd)uzDIrNoD60u7pkzGyHKfaFbDiOTW2txG1RxVf

Insert Gap Here
MT Main Macro =
dq0ElaalIYUOqv(fuzykKJbYYi0ZGuttPQUguvBtvHVbQQXrbNtPIADkv6EeqoOQQfcjpeQYejG6IkuBKQQ8rLkIrcQItQaRebVeuLMPQI6MuvzNu6NuOmuLkshLcvwkI8uHPcXvvQYwjqFLcv1BrO7IO2R0FvvKbJ0Hbwmf9yLmzq5YQSzcWNjQgnOYPf1RvqZMi3MQSBf9Bvz4kLJtvvTCO8CrMoPRtvz7uiFxPcJxvPZtqZNk7h1fQi1c1WF7rAGX2l(u8VhEJ)KFi1kwKg(bwyVurQfQineeGLbMsxQiniuKAHAGtbyYp9MNNqMsC(GdG5rMiSdaJCTInWLuaMcufSgwl6g4wGKYuIEpy7MGllav29nN0KS1ZZeOKz6aVTBclpLZubZl9HjS29BGBjLxdzkrVhSDbskzMsAmEWBT43a3skVgYuIEpy7UumjYm93yJR2avrQfQbUfiPmL49nN0KS1ZZeOKzkjG3gq(vTAJ)LMFZurQfQi1c1GDSJa7yxTInWTajLPeVV5KMKTEEMaLmtHmSp6pGFJbt9WmcivludeHBxds32b0Q1kwKAHAWo2rGDSRwXg4wGKYuI33CstYwpptGsMPOHWh(IJQfDd2XouSJDngm1dZiGuTqnqeUDniDBhqRwl6Iulud2XocSJD1k2a3cKuMs8(MtAs265zcuYmf6d0IJGQfDd2XouSJDngm1dZiGuTqnqeUDniDBhqRw7(fPwOgSJDeyh7QvSbUfiPPZ)(U56ykX7BoPjzRNNjqjZuOpmmsgtnGVObdYyQb8fnyOw0nyh7qXo21ar4214FP53SA1gdMM(YsQGaSmWu6sfPbP8uUynBG3ZZeOfvdeS8C4PqfvdeS8C4PIfvd7TgwZgWZbGvZgOojTMniLNYHQz1Q1kwKgccWYatPlvKgOksTqnWTajLPKaEBa5x1geksTqnWPam5NEZZtitjoFWbW8ite2bGrUwXg4skatbQcwdRfDdClqszkrVhSDtWLfGk7(MtAs265zcuYmDG32nHLNYzQG5L(Wew7(nWTKYRHmLO3d2UajLmtjngp4Tw8BGBjLxdzkrVhSDxkMezM(BSXvR24FP53mvKAHksTqnyh7iWo2vRydClqszkX7BoPjzRNNjqjZuid7J(d43yWupmJas1c1ar421G0TDaTATIfPwOgSJDeyh7QvSbUfiPmL49nN0KS1ZZeOKzkAi8HV4OAr3GDSdf7yxJbt9WmcivludeHBxds32b0Q1IUi1c1GDSJa7yxTInWTajLPeVV5KMKTEEMaLmtH(aT4iOAr3GDSdf7yxJbt9WmcivludeHBxds32b0Q1UFrQfQi1c1GDSJa7yxTInWTajnD(33nxhtjEFZjnjB98mbkzMc9HHrYyQb8fnyqgtnGVObd1IUb7yhk2XUgic3Ug)ln)MvBq62oGwludeHBxJp)EBnc928NV5sZVzJ48VVBQzGu1Qngmn9LLubbyzGP0LksdeS8C4Pqfvds5PCXA2aVNNjqlQgiy55WtflQg2BnSMnGNdaRMnqDsAnBqkpLdvZQvRfDrAiialdmLUurAqOi1c1a3cKuMs07bB3eCzbOYUV5KMKTEEMaLmth4TDty5PCMkyEPpmH1k2a3skVgYuIEpy7cKuYmL0y8G3Ar3a3skVgYuIEpy7UumjYm93yJR2avrQfQbofGj)0BEEczkX5doaMhzIWoamY1k2axsbykqvWAy1Qn(xA(ntfPwOIulud2XocSJD1k2a3cKuMs8(MtAs265zcuYmfYW(O)a(1IUb7yhk2XUgdM6HzeqQwOgic3UgKUTdOvRvSi1c1GDSJa7yxTInWTajLPeVV5KMKTEEMaLmtrdHp8fhvl6gSJDOyh7AmyQhMraPAHAGiC7Aq62oGwTw0fPwOIulud2XocSJD1k2a3cKuMs8(MtAs265zcuYmf6d0IJGQfDd2XouSJDnqeUDn(xA(nRwRyrQfQb7yhb2XUAfBGBbsA68VVBUoMs8(MtAs265zcuYmf6ddJKXud4lAWGmMAaFrdgQfDd2XouSJDnqeUDn(xA(nR2ar4214ZV3wds32b0AHAe6T5pFZLMFZgX5FF3uZaPQvBmyA6llPccWYatPlvKg498mbAr1ablphEkur1GuEkxSMnqWYZHNkwunS3AynBaphawnBG6K0A2GuEkhQMvRwTXNbjDVnya9G1qCKi6rIqIqJWFNHWVHX)ad)9HbsfPAd)ofiWafuKgiaPBQPgOKp()9M)IWnsCpODQGV9fhT)mV834)))))))))FJtU8apJB84SXf7jFC(hUXraiqkg)tGabsWlQbeiqa1))pQXJB87tH7H1ia(wxJDsmwWdlLFZArdjUZn8dm9bKgm1dZOBQ53SOAybExd)ThPbgBV4tX)E4n(t(H0y8uapS1H3ZBdOaZSuwfwunGNtARXaM6lDm9Zp5z9wWX04jaDhaSJPGjmMI5BYuGYuOrJyQFbtGjeWLfGYu)EWyQaX0bEB3ewEkNPcMx6dtit4xszQFpymvGykEajPetFtMs6wdLUuAEPetbtymLeWiG8dJP(bwypMaEkMet97bJPcetXdijLy6BY0FJakaJPGjmMIaNVjSd75lXuspagt9dSWEmbMGGhwk)MmfntZjMQWDm9npMMzkWJPlFyy3uLeYumFZzEkNPM(uMQWDm9PWDymvKPgDyP8BMy6oEydzkiX0DCssmfmHX0Shtbs7aimXuftyEkNPZBhmvHlpLNmEnITBnqGRf(InqmgE1cnA0Or43qGpba8jP1IUA1QTa

Insert Gap Here
"AOE" Macro which is called on to cast Avatar and Thunderous Roar using the Ctrl Mod=
d0tucaWssv1BLsABKk8yintsvCyjZgj3vk4MQs(LuQUnHmlPI2je7LA3KSFK6NaXWiQXjf50IAOKQ0Gjy4ePdc1rLkCmvCosfTqszPkvlwLwoGhQkEkQLPQEUIMiqAQkzYa10fUiIUQuOld66k0gjvLTkv1MLIA7sj(iPs(kPs9zeAAeXiLk13uLA0kfJxkLtsOEgcUMsPZlvYkvWVf51sv2hVmYXmgesJ89Y8Rcfin9YihVm3VaY1Lco9YHzmAKtQPxg54LroMBhTMbTqRW2YZy2jAs0TIgOfoYV3(wIr(MBhTMbTqRW2YZy2jAs0TIgOfi0KecNMmV6sk0mgnYjLdhMfRUJzQOFbKRlfC6L5fqw1dghFnVaYQEW47R5NKOBfwZC3WcSVMrGO9818Ewr87Rzniv4R59SI4XxhoCyw3WQhEeOME5WSEQz0OuWvabB(l)ji)L3E0XNabjMFbJc0kkVmVkkOkMM1isItjf(Vr(34rV9ts(Ysuzu9rIXymgJXyChejYpA7Di(zyxJmJ3qYCnSZK4HHHD9RjEyyqdJXAKKMXJXMeGzUgrHM1ft2hcmZjLriC(608RsnwuIvbeOfOkYjL1mdkS5AKkmYXmsjcAgdcP5UHusn)uuuqW0cjfTqKOfEQzqlGBPIcGwOuGPfwBgvGHaPXjTWEQamZsHOIb1iV)MxG8yKJSSS8wZKQMtaOWNKiPvu3mvo6YAoC4Wg

Insert Gap Here
"RECK" Macro which is called on to cast Recklessness and Ravager using the Alt Mod =
d4ZxcaWyGEjG8wjHTjuXHvAMKqDxjjZwvMfiCtqQFjj6BKqoTe7ek7LA3c2pk9tHcdJu9BfnqHsgQqvgmsgoO6GO6OskogKoNKslKuwksTyv1YHQhkKNsSmv8CeteqnvvAYKutx0frXvvaxwQRdWgfQQTQG2Sc02Lu5Jcv6RcfnnqY4ek1iLK6zGIrtcgVKQojj5Zq01aLopiALk0TjrVgcBuFngQfAMiGm2XxlqVG4tIVgd1xldx8Y(FnXxNw4Gzzgi(AmuFngQLkbqAwQk66lKKab4u5FZQyPyPOBqeVMqcnHySJLkbxsYsvrxFHKeiaNk)BcrSG)wiB8QyPoNyx7r3Yfs4TfoywMbNoTOk8buE5WfVS)xt81s0u5FtRzP6Ev7VLlEjGOtu)TCXlbeDE83cwdIWFl0LaYJ)w06x6Vf6sajQ)oD60sm7fbha(s81PffVKCa4Q3SvB5OFGr)OdlACoWaluwGUZf4nxFTC3xhsIfnKm85mWpkOFganEdNqD0HkuaJpdNZ5CoNZ51GePePrxJQOrAnMcxbgr2rAHHpoosdKMQXXrnoNRXWyHdivyIBrwaGTL4kmdBCszgmgmONATa9gaSpvHSXRRdzzgSMfG7bxaV0yOwWwLTfAMiGSuD)GBjAFVwnl1mWsLtwQOLKSu0niIxtiHMqyP2GAwk6TUfzJBrG3GQa2yk6y5gJiJHQRRRdRfMWGtCWoAQe(M7V8kjKwZPtN2a

Insert Gap Here
These are the Talents im using =
BgEAoonA2h02U1PVo4204nicFEAAAAAAAAAAQggSCQEEiQSUgEiAhESSaJRSEAJJJRKBIJJJBAAABEE
Enjoy