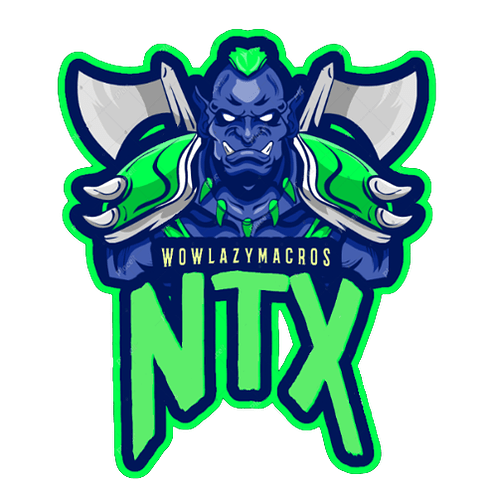 ---
------------
D IS CORD
------------
Not allowed to post anything about d I scord on this website, word is censored, my server link is censored.
------------
Disclaimer
------------
Take it or leave it, it's my work, not yours. If you edit the macro by yourself and it doesn't work just delete it and try again, don't ask questions about your edited macro.
If any one of your loadouts on either havoc or vengeance have the Precise Sigils talent then it disabled the self cast macro for all specs and loadouts…
So check both Havoc and Vengeance and disable it everywhere.
---------------------
UPDATE STATUS
---------------------
UPDATED: 22/03/2023
---------------
GSE MACRO
---------------
duusjaalvv9lQKHPQYXeQLruptvAAeX1uvyBqL6BOegNQsNJuX6ivk3JuPAGqf6GOyHqvpKuAIkI6IOKAJks6JksLrcvKtQiLvIsIzIs0nfODsYpHkyOOKKJQi0svv0tPmvOCvfbTvOs(kurnwfbElPQ7sfTxP)QiYGb5WalwapwHjtkUSsBwr5ZuHrlKtt41OuZwq3Mk1UH8BunCvXXvKy5G65u10v56kQ2oPs8DusQXtQKoprA9ksvZx0(rUXfRQ4AkSjys4edUWbTtsw(3BvYfRwqWaM7lwvXfRgUaWcqGW1xSAAJaCVDWc2BXQkUMRbWFeKEeFebqOnuGC4KGWhc0Se0KbOXwLCnxdG)ii9i(icGqBOa5WjbPncW9eKDWc2BVA4b(TyvfxZ1a4p)oL5lASeKEeFWDhaC)xDv4pVtcIGii41VNUp4UdaocIGWIG5SAcA6cbcDz)tqO5HHvjxZ1bGDS3Iw3sji9iEea2Tt9AwGgNv9wZL)aWh4oWGDVAb5AeZelSVyvfxZ1a4pcsVBUgDBCWH)r8reaH2qbYXFC8jeiDHDsqb3d4Md)eX9cFvY1Cna(ZVtz(IglbP3nxJUbcpNeebrqWRFpDFWDhaCeebHRf5yNnpKG(Cp4fC)jOPUHe0NZ9r96vJzCcoYxSQIlwvXfRQ4AuszqUgXmXc7PKYQKRrjL4b(LskR6TMRbWFeKEeFebqOnuGC8FWDhaCoji5p(QJ8VQKuJsk1gb4E7GfSxkPSgM0NTgZ4eCuVQKlwvX1OKYGCnIzIf2tjLvjxJskXd8lLuw1BnxdG)ii9i(icGqBOa54)G7oa4CsqY)K8Ho4Ukj1OKsTraU3oyb7LskRHj9zRXmobh1RQ3IvvCnkPmixJyMyH9uszvY1OKs8a)sjLv9wZ1a4pcspIpIai0gkqoCsqXF)krhDQssnkPuBeG7TdwWEPKYAysF2AmJtWr9QssXQkUgLugKRrmtSWEkPSk5AusjEGFPKYQER5Aa8hbPhXhraeAdfih)hC3baNtc6vIKV4wUkj1OKsTraU3oyb7LskRHj9zRXmobh1RQpkwvXfRQ4AuszqUgXmXc7PKYQKRrjL4b(LskR6TMRbWFeKEeFebqOnuGC8FWDhaCojOxw8thC)rvsQrjLAJaCVDWc2lLuwdt6ZwJzCcoQxvYfRQ4AuszqUgXmXc7PKYQKRrjL4b(LskR6TMRbWFeKEeFebqOnuGC8hhFcbsxyNeK8hF)I7FvjPgLuQncW92blyVusznmPpBnMXj4OE1(CFwWvLCnmPpBnwY5p1SBFM6C04eCunBNY8fDcqyVQWDXQkUgLugKRrmtSWEkPSk5AusjEGFPKYQER5Aa8hbPhXhraeAdfih)hC3baNtcs(v(RoVvjPgLuQncW92blyVusznmPpBnMXj4OEvXIIvvCXQkUgLugKRrmtSWEkPSk5AusjEGFPKYQER5Aa8hbPhXhraeAdfih)jOb3DaW5KGI)(rS8BvsQrjLAJaCVDWc2lLuwdt6ZwJzCcoQxvYfRQ4AuszqUgXmXc7PKYQKRrjL4b(LskR6TMRbWFeKEeFebqOnuGC8FWDhaCojOyD((l(Tkj1OKsTraU3oyb7LskRHj9zRXmobh1RQ3IvvCnkPmixJyMyH9uszvY1OKs8a)sjLv9wZ1a4pcspIpIai0gkqoCsqXF)krhDQssnkPuBeG7TdwWEPKYAysF2AmJtWr9QssXQkUgLugKRrmtSWEkPSk5AusjEGFPKYQER5Aa8hbPhXhraeAdfihojOxjs(IB5QKuJsk1gb4E7GfSxkPSgM0NTgZ4eCuVAFUpl4QsUgM0NTgl58NA2TptDoACcoQgRcwWHfN0E1WK(S1yjN)u7Z9zbxvY1SBFM6C04eCunBNY8fDcqyVE1MgkWCr4HlaSaeiC9fRMwU7aGR4RHtlqtXxddwGyVxCduddwGyVNCdutTd2fFTpfihYfFn8B4v81(uGCex8961RgoVa2mZHb(I1Rglb(BcF0aUvtn5FYV)ELLJzXRK3V1cUhyYGduSAyGWfD(A4znBgggggggggggggggggggggMjAMzSTjcyfwrW6NiggggggMjAAftOGnN1MXswzI20WZuJz(fXHRHW0vCeN54mlbtV0GGbm3xB6mwJRf2l4OQEJL1PwqaAoiCAOBH1LfDcoQbQPaU3AkSjys4edUWbTtsw(3BTjVZaZdVQIRzp7yAtUQpyblQHHdARk(3VF)yrnwJMXHhRwU7hWbcicfN0IVxVET

-----------
TALENTS
-----------
These are the talents I'm using:
BEkAAAAAAAAAAAAAAAAAAAAAAQSSSSkSQaJJiEphAAAAAAAQSCiUikoESSLJQSIBA