We are the avenging and the wrathful. We take vengeance on our adversaries and keep our wrath for our enemies. We are slow to anger and great in power, and we will not clear the guilty. Our way is the whirlwind and the storm and the clouds are the dust beneath our feet. We rebuke the sea and make them dry. The mountains quake before us and the hills melt. The earth heaves before us and the world and all those who dwell within. Who can stand before our indignation, who can endure the heat of our anger. Our wrath will be poured out like fire, and everything will be broken beneath us.
GRATUITOUS TWITCH PLUG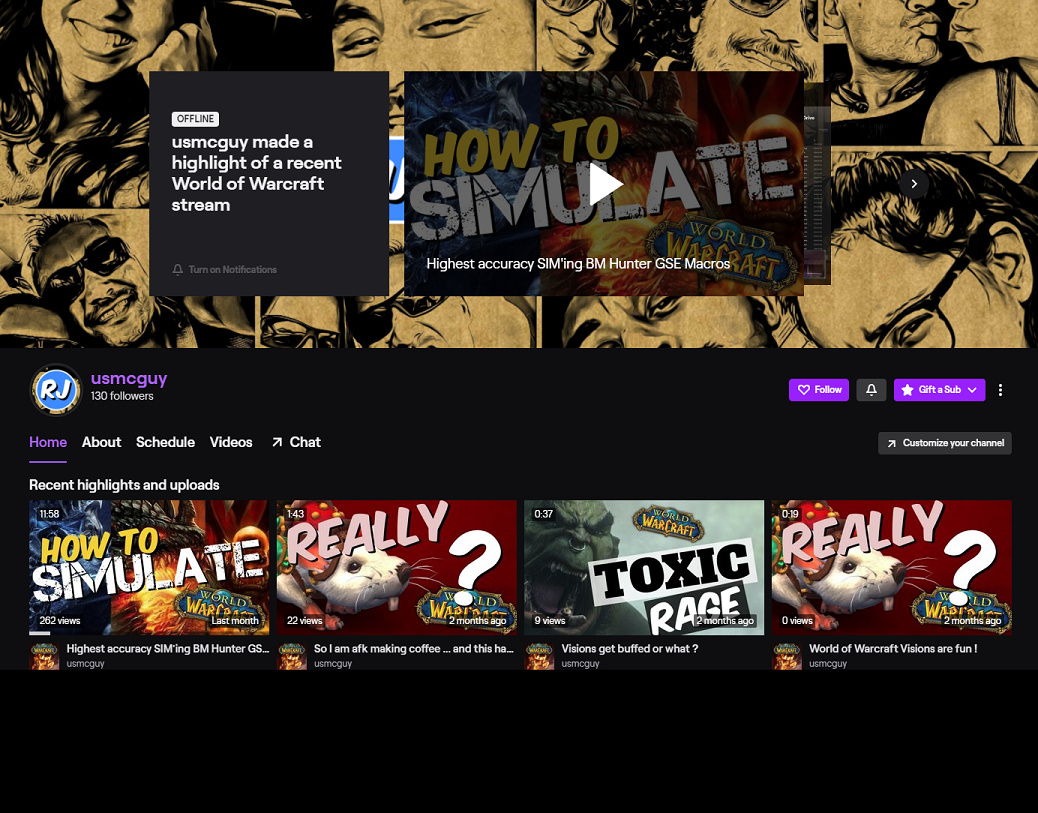 GRATUITOUS TWITCH PLUG
Not for the feint of heart - The Seraphim build
This build / macro is for Mythic+ // Raid (Heroic) // Visions // World Quests // DPS DPS DPS
I created this build namely because NO ONE runs the SERAPHIM talent / build. Too bad it really is awesome. It isn't for Mythic Raiding (obviously) but for 99% else that we do it is absolutely AWESOME.
So to start off this IS the personal MACRO I have used since last season.
This is my season 4 warcraft logs here and raider. io here. Not too many +10 or higher keys yet with me being so new to this season and with the new Awakened Affixes not alot of PUGS can handle it. But it will get higher with time as more and more people learn the skips.
So fire this @ 100 MS. This of course is dependent on your end. Start with 100 then adjust accordingly.
Here are the [MODS] for the macro. No I don't know why they don't work for you. That's something that is going on with your end. Here is where you can also tailor this to your needs: You can easily sub Cleanse Toxins with your healing spell Light of the Protector to be able to manually fire that off if you feel the macro isn't doing it fast enough for you.
/cast [mod:ctrl] Consecration
/cast [mod:shift] Avenging Wrath
/cast [mod:alt] Cleanse Toxins
COPY AND PASTE BEGIN HERE
dKJreaGAkr6LuI6TqABuPzlf3eP0VGY3KsTtQAVQ2nk2VOltyyuHFtXJvmuKIblz4Guoiivhw4yeDCqIfsPWsPuzXs1YrPhkLupfyziEoQMiLIMksAYurtN0fPeX5HQ8mqDDKQncvvTvOQYMLsY2PuYPrIzrj8zkvDxigjuvMgL0OLs8AOcNeK04GkDnL6Euk16Gk6CG42k5lp17LhaSe7Gon4dQ0Ep5upGA0iyu(bscHiLWhGprd0oa6oTu6Cnl8OZMvJTAYs6WrwA0iugEwXmgwNuySVbVdSPOvb9g9E5b0gdRb)eSCkgg(PEV8uVxEa2eCnl0XS6HIKLCtiUK7jhGnbxZcDmREOizblHaVVh(aSj4AwK272THCV1dWMGRzHoMvpuKSKBcXLC)(aSj4AwOJz1dfjlyje499UhGnbxZcDmREOizjX1QdiK7BFa2eCnl0XS6HIKLCtiUK7X9aSj4kxaf6cMrKf6yw9qrYIvWfQThZQhAwzrC3THTilg6nn3d5aSj4kxaf6cMrKf6yw9qrYIvWfQThZQhAwzTH3q2wK1gEdzBrwe3DB47LooaBcUYfqHUGzezHoMvpuKS2WUoCyrwsCT6ac5EP8aSj4AwOJz1dfjlyje49b0y4kTXWAo17LhGnbxZcDmREOizj3eIl5EYbytW1SqhZQhkswWsiW77HpaBcUMf6yw9qrYsUjexY1dWNiC((bEXGJ3pWgIg99dSJcJ9Y3pGklfgCiuY7hyzbE2jAebxCQ3lpaBcUMf6yw9qrYsIRvhqi3toaBcUMf6yw9qrYsUjexY9WhGnbxZcDmREOizblHaVV36bytW1SqhZQhkswYnH4sUEGLf4rdRGZp17LhGPbR9cvWiw4LfkJPLGDHG6ueorUNCa2eCnl0XS6HArwlJtCYBHsRuKSGL4IR17HpaBcUMf6Y4eNrJIKfrc7A169wpaBcUMf6Y4eNJY2GKfXD3g(6buzPWGdHkF)a7OWyp59dOHvqBmSMt9E5bytW1SqhZQhkswWsiW77jhGnbxZcDmREOizj3eIl56bavan8NoZOummhqdlfdlffVRxpaanXavBEVR7bqNU2IH9Gw3e8woG2GHE0avgvWAlbJsXWCBC96p
So how it works: Really Simple.
Put your ability Judgment on a key you use all the time (for me its the E key)… Pull mobs with Judgment … run in or let them come to you … press your spam macro button … use modifier to drop initial consecration (or wait about 5 seconds … the macro will do it for you and then about every 8-10 seconds after that) … then let it go hamm on the mobs.
NO SIMS (It's a tank not a DPS)
A FEW NOTEWORTHY ITEMS
My Heart of Azeroth



What makes this build so attractive is the minor power of the Memory of Lucid Dreams. It is a MUST HAVE MINOR POWER. Simply because of this:

So just make sure its in one of your minor slots. With VISION OF PERFECTION as your MAJOR (If you have it - If not farm it and get it)
So what can this do?
Have fun keep on tanking!